What is UMS Education?
UMS Education is an automatic identity management system, which we developed for the educational sector. UMS removes hour-long administrative tasks by automatically gathering and updating data from systems such as, Cases21, EduMate, First Class Human Edge, Maze, SEQTA, and Synergetic.
The UMS system generates a database that synchronises information with the other databases, ensuring only one user name is generated for each user and synchronising it with all systems.
UMS is modular and can be constructed based on wishes and requirements from teachers, IT staff and users, making sure you get a simple and effective solution, with everything you need – nothing more, nothing less.
Depending on which modules you buy, UMS Education automate many manual processes and thereby free up time for the IT department. Additionally, UMS' self-service modules and app make life easier for students and teachers.
More than 500 schools already use UMS, including secondary schools, colleges, business schools, language centres and more.
For more information about UMS Education, including prices, please read our brochure in the box to the right.
Read our brochure
UMS Education modules: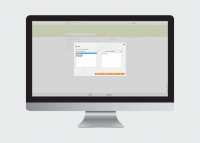 Organise and export data as a CSV file